Moblin/Meego for Netbooks
In 2008 I joined Intel to work together with the former OpenedHand team on the Moblin project (which would later become MeeGo).
Moblin, short for 'mobile Linux', was an open source operating system and application stack for Mobile Internet Devices (MIDs), netbooks, nettops and embedded devices.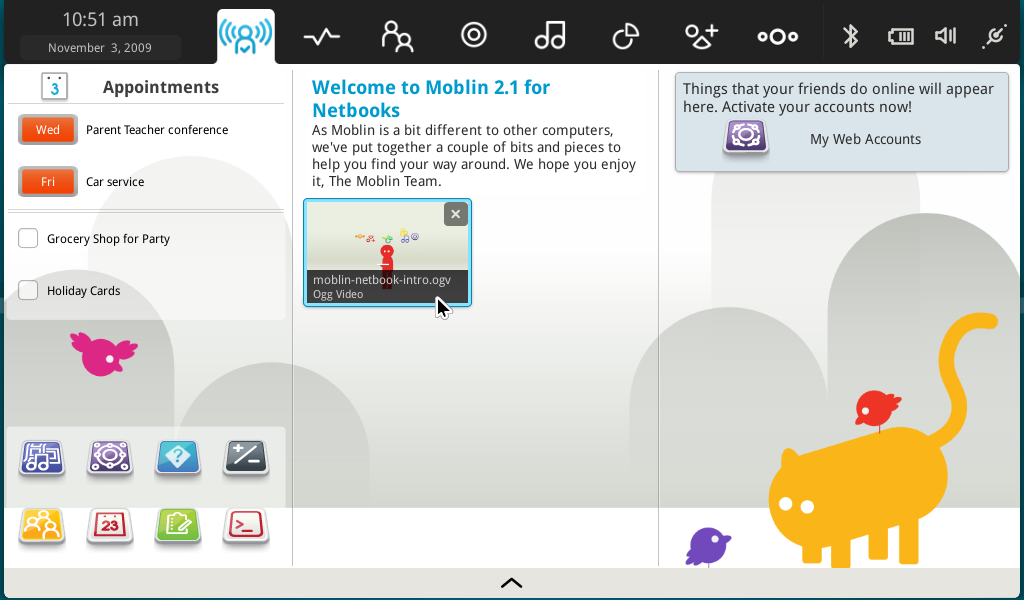 With a small team of visual and interaction designers we worked on designing and implementing almost everything you see in the operating system for Netbooks: the icon theme, wallpapers, mouse cursors, artwork, application theme, window decorations, etc.
The MeeGo project has been discontinued, but the icon style and various interface elements have been used as inspiration and live on in the GNOME Project.
Copyright © 2009 Intel Corporation